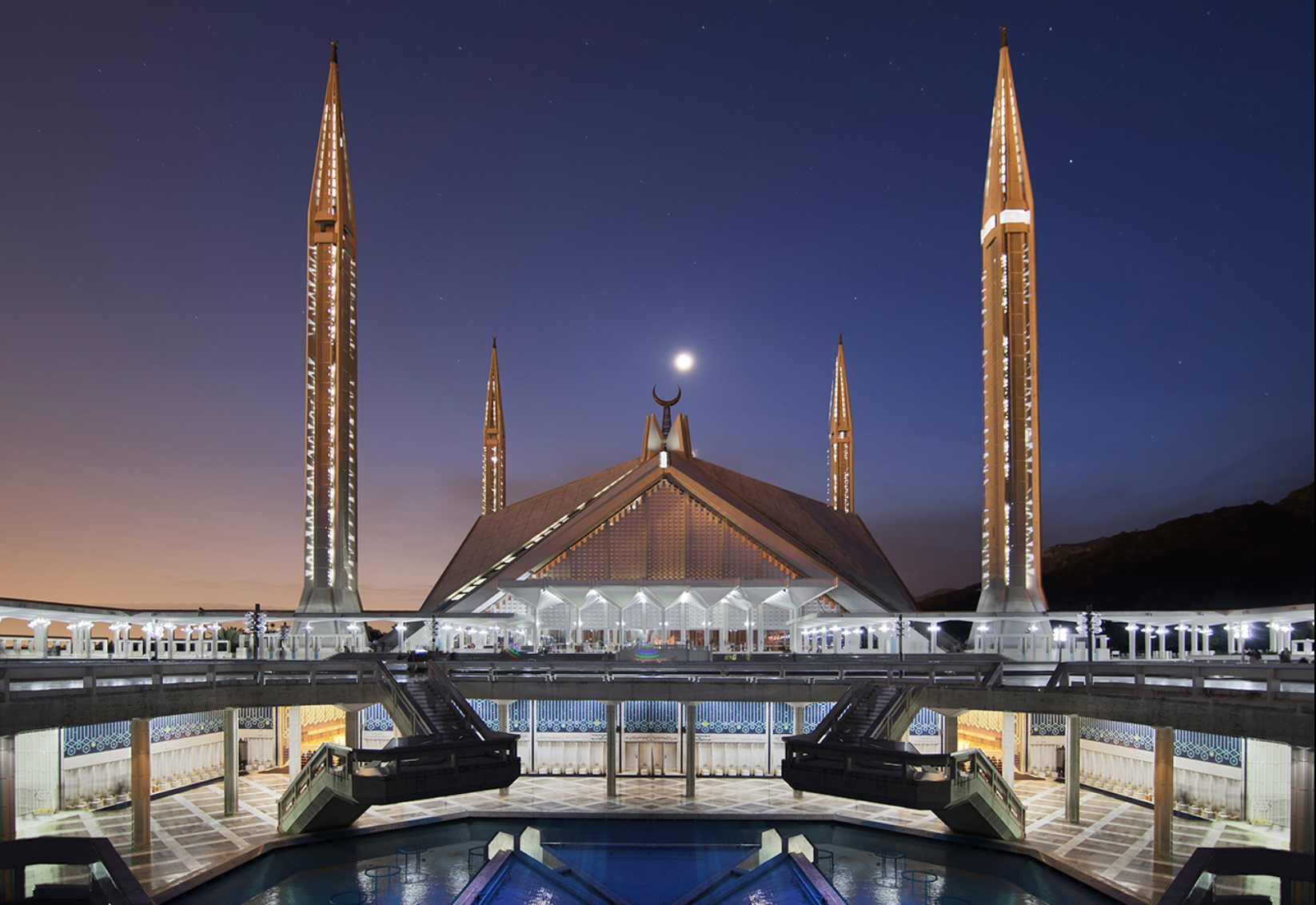 Faisal Mosque in Islamabad, Pakistan, Image credit: Usmanmiski: This file is licensed under the Creative CommonsAttribution-Share Alike 4.0 International license.
The Faisal Mosque, features the contemporary design of a Bedouin tent. The Margalla Hill stands in the background of the Mosque. The location of this mosque, and it's beautiful architecture make this mosque a major tourist attraction. The mosque was named after Saudi King Faisal. He donated 120 million dollars for the construction of the mosque in 1976. https://qpeace.net/?p=4114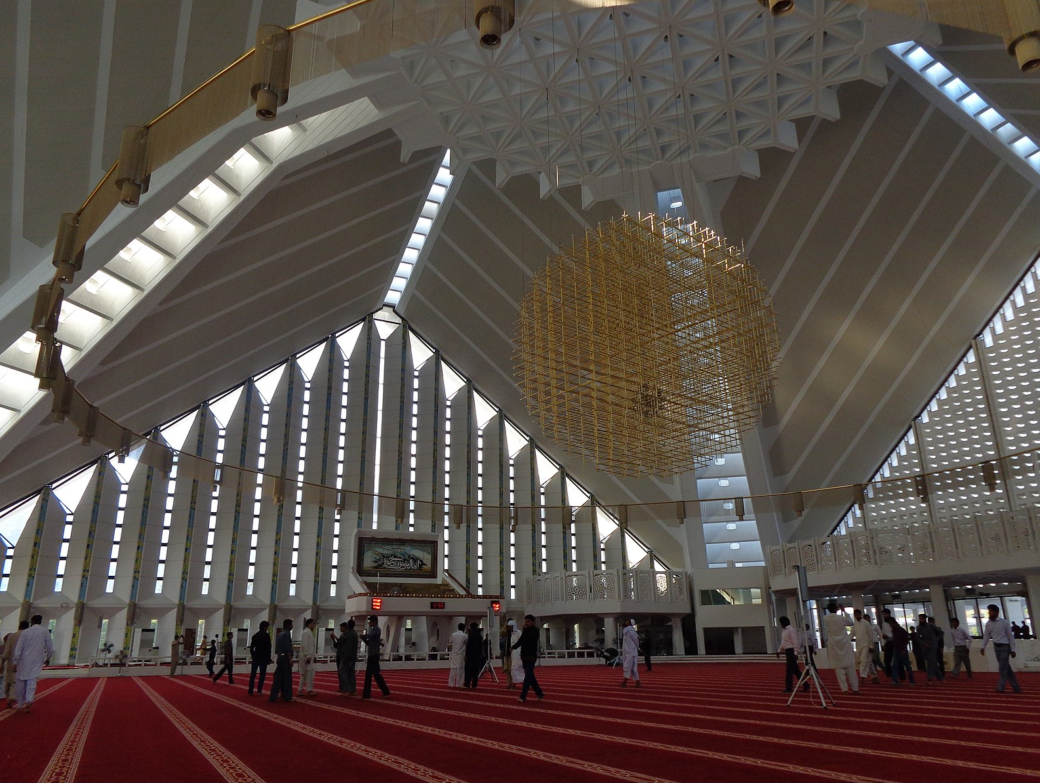 A beautiful view of the inside the Faisal Mosque.
Image credit: Hamza440. This file is licensed under the Creative Commons Attribution-Share Alike 3.0 Unported license.